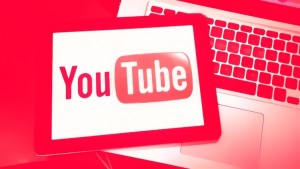 Believe it or not the destiny of your video and profit you can make out of it could be sealed even before you start promoting it.There are several important factors seasoned marketers are well aware of when it comes to youtube videos.
1. Length of your video
Be sure,even when trying to create short ad or multiple videos around same niche that your video is at least 1 minute long. Youtube like it that way,well its logical what useful information can you provide in less then 60 seconds?
Also if your video is not super super interesting make sure its not too long.Why? Because one important factor for ranking is you have a high retention views,which you should take into consideration if you are buying it,which you can do in our website shop.The more time visitors spend watching your video means it provides quality content and thats the main goal of both Google and Youtube.I had some long boring videos which couldnt move up in rankings no matter how much I tried because visitors would just close it down after couple of minutes or even shorter.
2. Video and FILE NAME
Your video name is very important where keyword selection kicks in.Make sure it contains your main keyword/s but keep it up to 10 words.Also one nice touch is to put the current year or even month in the brackets like [2017].Studies and my own experience shows that visitors like the information that are up to date,especially when they consider buying something.
The second thing what most channel owners are not aware of is that even RAW FILE NAME when uploading the video is something that youtube takes into consideration so make sure is the same like the video name,dont upload myvideo.mp4 kind of files but rename it before uploading.
3. Description and tags
When indexing videos Google threat them these days like pages which means it would be great to create a UNIQUE article to go along with it stuffed with important keywords (but dont over do it,let it look like a natural useful article). And to also put some of them into the tags section. What you shouldnt do is just name the tags you just picked up from adwords keyword planner in the description section like: extra tags: dog food,cheap dog food,best dog food etc It used to work in the past but these days it sends spam signals to search engines and it will only hurt your video.
4. Watermark
Something to consider if you want to take visitors to your site and if its the main goal of your video. Some visitors will read the description but most won't depending on how curious they are and how much you got them interested in.If you are promoting some product most will go and search it directly for in Google and will skip your website.Annotations don't work on mobile phones! Did you know that. I like to watermark my videos (be sure your website is indexed on google when they search for it cause thats what most will do,some will go directly or click on the link you place in description (you should put it there also)),and make sure my link provides some benefits for them like its the unique place,special discount etc.
What you could also take into consideration is that if you watermark your videos or give a good voice cover etc it would be harder for people to steal it (small moderation and reuploading) that way they easily take credit for your hard work. Well I did it sometimes,it's not ethical but its profitable,weak are the meat and the strong have to eat ;D
5. Your channel authority
If your channel already has some videos and SUBSCRIBERS (which we also provide in our shop) your new videos have better chance of popping up right away because Youtube and Google would trust your more that you are providing quality to their users and thats what its all about. If you are into youtube marketing you can create couple of youtube channels upload a video and let it grow old,these are so called "aged accounts" which are always better no matter website or social network we are talking about. Do it even if you dont plan to use it right away. Keep thinking in the long terms and be persistent.Search engines and youtube is looking to fight middle guys like us marketers and everything that looks like "take money and run away" tactics will be passed by. That when drip feed method for the views,likes,aged accounts come into the game.
6. Give it a good start
When you upload a new video give it a good start with views,likes (and also backlinks,you can read about this in my previous article HOW TO USE GSA SEARCH ENGINE RANKER TO RANK YOUTUBE VIDEOS).. Don't let it just sit there cause Youtube will just pass it over if it doesnt see progress in a week. You should make it look good and popular right away,and keep it like that for couple of weeks after that if you did things right you will start getting enough real views to keep it on the first page (depending on targeted keywords and competition) Maybe you have seen that some marketers put a big numbers right away that catapults the video on the first page in the first few days right away,with 5 000 views it can be seen amoung 400 000 views older videos and thats because Youtube is eager to show trending videos to their visitors,but after couple of days these kind of videos will just drown and disappear (hit and run tactic which some marketers find good enough for their purposes) I like to be consistent with drip-feed technique high retention views that way video will mingle in the rankings but after a month it will stabilize and pop up into Google also.I will show some real studies of some of my projects with screenshots, numbers and rankings in some of my future articles that allowed me to go from couple of hundreds to 7 figures a month in the couple of years.
.
Comments
comments