So in order to re-upload the same video Youtube you need to change it a bit,shorten it etc? Wrong. I have a tool with a size of 1.03 mb that allows you to do upload the same video as many times you need.
What is it all about? Each file has its own hash. If two files are identical, they have the same hash. With MD5 Hasher 1.0 you can change the hash of your video file in 2 seconds and that's it,it wont be flagged as duplicate when you upload it.
This one is sitting on my computer for years now but still working (from the era of "cold war" spamming the Youtube :D).
It comes in handy if you are too lazy to modify a video which is what I would suggest you to do a bit when reuploading.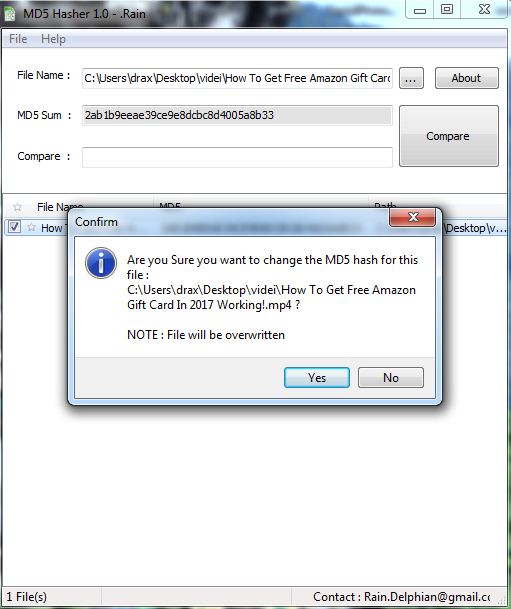 I have uploaded this small tool and you can download it HERE.
Good luck and happy earnings.
Comments
comments